Recipes
Fennel and Black Olive Couscous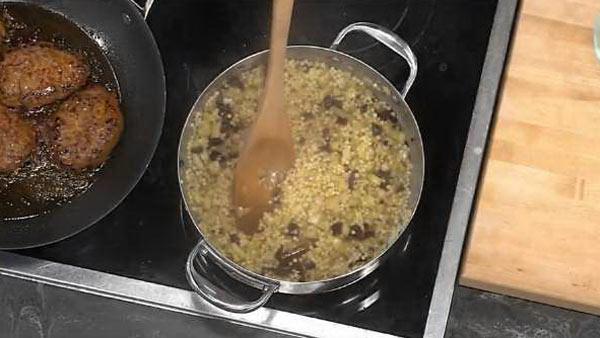 Servings: 4
Difficulty: Easy
Time:
Provided by: Chef Chris Koetke
3 Tablespoons extra virgin olive oil
3/4 cup finely diced onion
2 cups finely diced fennel bulb
1 cinnamon stick
1-3/4 cup Israeli couscous (the larger couscous)
1 large pinch saffron threads
1 teaspoon orange zest
2-1/2 cups chicken broth
1/4 cup chopped Kalamata or other flavorful black olives
Directions
1. In a saute pan over moderate heat, cook onions, fennel, and cinnamon stick in olive oil until completely cooked through and soft (about 8-10 minutes). If they brown slightly, this is desirable.
2. Add couscous, saffron, orange zest, and chicken broth. Bring to a boil, reduce heat and simmer until the couscous is soft (about 5 minutes).
3. Remove from heat and stir in olives.
Accompanying recipe: Moroccan Merguez