Recipes
Caramelized Brussel Sprouts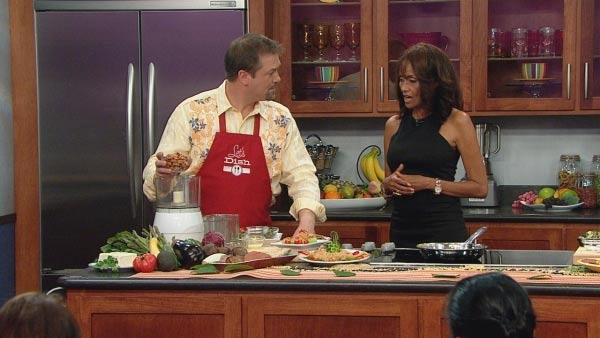 1 lb blanched brussel sprouts (halved or quartered depending on size)
1 Tlbs. Olive oil for sauteing
Salt to taste
Directions
1. Blanch brussel sprouts in aggressively salted boiling water until al dente. Shock in an ice bath. Drain and pat dry with paper towels.
2. Sear brussel sprouts in a very hot sauté pan with olive oil until well caramelized. Fold in mustard vinaigrette (recipe below) and season with salt to taste.
Mustard Vinaigrette:
1 shallot minced
2 sprigs of tarragon chopped
1/4 cup champagne vinegar
1/2 cup whole grain mustard
lemon juice and salt to taste
1. Whisk all ingredients together. Can thin out with water if desired.
Nutritional Analysis: Cals: 108, T.Fat: 5gm, S.Fat: 1gm, Chol: 0mg, Sod.: 404mg, CHO: 13gm, Fib: 5gm, Pro: 5gm