Recipes
Buttermilk Biscuits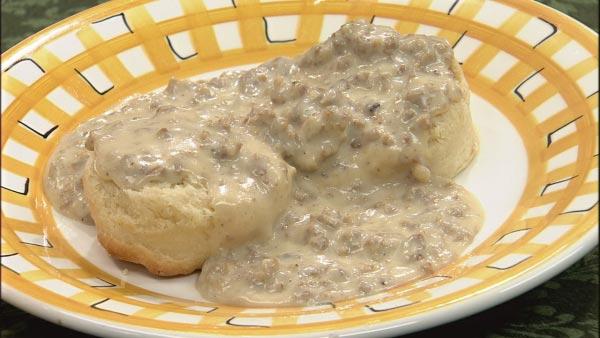 Servings: 6
Difficulty: Easy
Time:
Provided by: Chris Koetke
2 cups flour
2-1/4 teaspoon baking powder
1/2 teaspoon salt
1 teaspoon sugar
6 Tablespoons cold butter
3/4 cup buttermilk
Directions
1. In a large bowl, combine flour, baking powder, salt, and sugar.
2. Add butter and mix until the butter is flaky.
3. Add the buttermilk and mix until it is incorporated. Knead for a minute or two.
4. Flatten the dough on a floured table until about 1 inch thick. Cut into 6 large biscuits. Place on a greased baking sheet.
5. Bake in a 425 degrees F oven for 15 minutes.
6. Remove from oven and serve.
Accomanying Recipe: Sausage Gravy