Recipes
Almond Tuile Cookies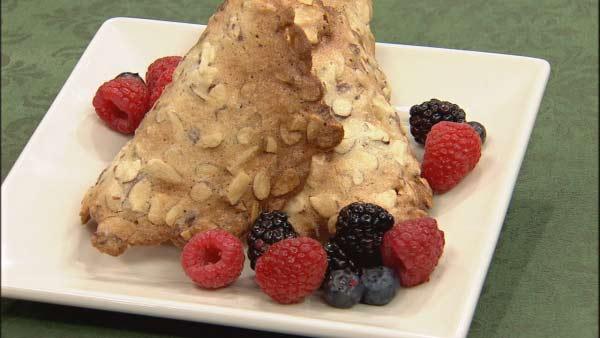 Servings: 12-15 4-inch cookies
Difficulty: Easy
Time:
Provided by: Chris Koetke
4 oz. sliced almonds
1/2 cup flour
1/2 cup and 1 Tablespoon sugar
1/2 stick melted butter
2 egg whites
Directions
1. Combine all ingredients in a bowl.
2. Spread out cookies as thin as possible on a cookie pan lined with a silicon sheet or parchment paper using a small spatula or the back of a small spoon.
3. Place in a 350° F oven and bake for 15-18 minutes or until the cookies are a light brown color.
4. Once they are done, you can leave them cool for flat cookies. Traditionally, they are removed from the cookie sheet when still hot and molded over a round mold like a small can, and left to cool.
5. Keep in an air tight container until needed.
Accompanying Recipe: Honey Ice Cream