Knock It Off! Episodes
Roof Deck and Patio Makeover in the City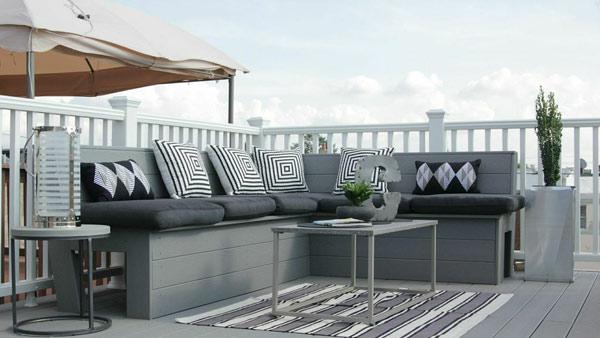 Monica and Jess are taking on two outdoor spaces in Philadelphia, a patio and a roof top deck with a sweet skyline view. Tight quarters in the city logistically make this their hardest project to date. Are they up for the challenge?
Homeowners, Matt and Katy, have wanted to install a deck on their roof, 30 feet up, on top of their city row home since they moved in. Having already used up every inch of their tight spaces inside the home, it's time for a little breathing room.
They want something with style that looks high-end, but after all of the decking materials killed their budget; they are left with $2,000 to finish the roof deck and back patio.
Monica and Jess want to take the patio from prison-like urban jungle to a hip, contemporary urban oasis that will be an extension of the home. For the roof, they are building a deck so Matt and Katy can finally add the perfect space for entertaining while showing off their amazing views of the city!
Segment 1

This urban patio had not much more than three concrete walls and a concrete floor. To hide the chain link fence and unsightly walls on either side of the homeowner's patio, Monica and Jess made some modern privacy screens that improved the style and stayed within budget.
Segment 2

Monica and Jess work out an interesting Pergola idea for the back patio using PVC piping. With an upscale urban cafe look, it works perfectly in the city and provides more lighting.
Segment 3

Geometric-looking, metal planters are very in right now but not surprisingly, they are really expensive! But, you can DIY a pair of sleek metal planters using nothing more than simple HVAC supplies.