Knock It Off! Episodes
How To Build Clean Lined Desk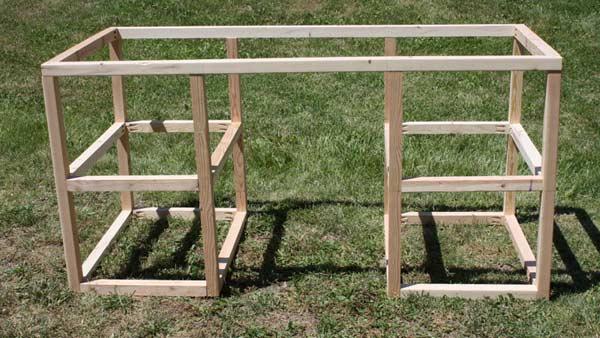 Want a high-end office desk but without the $800 price tag? Learn how to build your own for only $60!
You'll need:
2x2" boards
jig
screws and drill
medium-density fiberboard - MDF
sandpaper
wood filler
paint
1. For this desk, Monica and Jess basically made two large cubes out of 2x2s. They cut the 2x2s into 8 30"-long boards for the height of the desk, 16 28"-long boards for the depth and 2 5-foot long boards for the width. Then, they put these together with screws into two cubes connected by the 5 foot boards in the back and the front.
2. If you want to hide your screws when building furniture, they recommend using a tool called a jig. It makes pocket holes, which securely attach your pieces, but don't leave ugly holes where you can see them.
3. After they had our cubes as a base, we used inexpensive MDF for the desktop and shelves. MDF is an inexpensive alternative to solid wood, but works well if you plan to paint your piece anyhow.
4. They sanded any rough spots and used wood filler to hide all our screw holes. They wanted the desk to be as seamless as possible.
5. Painting the desk in a clean, crisp white color gave it a finished, high-end feel!
This desk was so simple to make and looks like something you'd purchase at a fine boutique!