Knock It Off! Episodes
HVAC Planters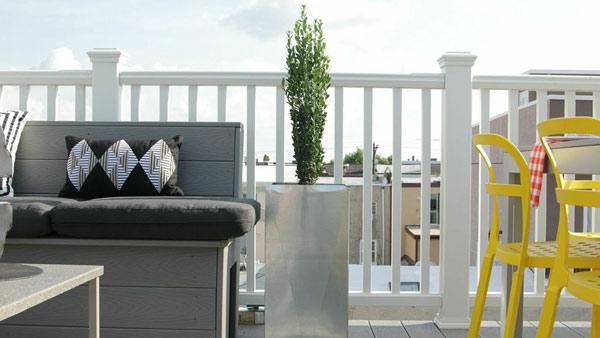 Geometric-looking, metal planters are very in right now but not surprisingly, they are really expensive! But, you can DIY a pair of sleek metal planters using nothing more than simple HVAC supplies.
Materials Needed:
(2) 90 degree metal HVAC duct pieces
(2) HVAC flat trays
Metal snips
Self-tapping sheet metal screws
Drill
1. Cut each 90 degree piece in half using the metal snips. Be careful! It's a good idea to wear gloves because the metal is sharp!
2. Match the ducts up with each other so that the 90 degree pieces slide into each other using the tracks on either side. This may take some maneuvering so be patient!
3. Drill three pilot holes on the bottom of each long side of the rectangle and two on each short side. Slide the rectangle unit into the tray base and screw the self-tapping screw through the base into the pilot holes you've pre-drilled.
4.Drill pilot holes up the side on each seam and then screw with the self-tapping screws. Repeat this entire process on the second planter and you're done!