Knock It Off! Episodes
DIY Aztec-Inspired Area Rug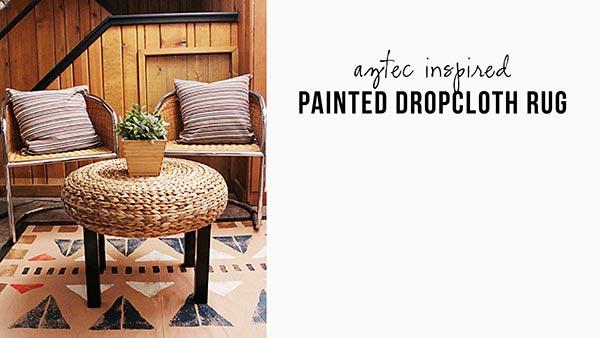 Rugs and textiles with globally-inspired prints are so on trend, but they're not cheap. Here's how to recreate the look with a dropcloth, sponges and some paint.
Materials Needed:
drop cloth
Base color paint
3-4 accent paint colors
sponges
scissors
1. Using a roller, paint the drop cloth using your base color. Repeat with a second coat when the first has dried. This will give the rug some weight and stiffness. 2. Cut shapes out of your sponges, which will become the stamps that will create the design. We went with a variety of graphic shapes: squares, rectangles and triangles. Using your accent colors and the sponges, stamp out a design on the rug. Tribal inspired patterns are extremely popular right now and are a great way to add bursts of color and texture to any space!