Recipes
Asparagus Soup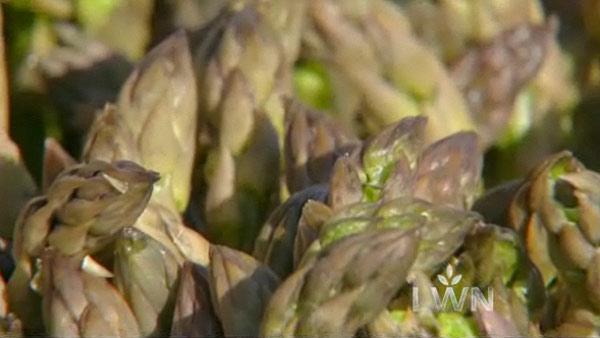 Servings: 6
Provided by: La Folie Restaurant
2 bunches or 1 lbs. asparagus cut to a medium dice (reserve the tops for garnish)
1 cup chopped green garlic
2 oz. unsalted butter
1 cup asparagus stock
1 tsp salt
&frac14
tsp black pepper
2 cups cream
3 oz spinach picked or 1 bunch
Directions
To make the stock use the peel of the asparagus and add water until it is barely covering it and salt to taste. Boil for about 5 minutes and strain.
In a large pot melt the butter and begin sweating the green garlic. When the garlic is translucent add the asparagus. Heat through and add the salt, pepper, and cream. When the asparagus is tender add the asparagus stock and bring to a boil. Remove from the heat, add the spinach, and blend immediately. Strain and cool the soup right away in order to preserve the green color. Excess exposure to heat will cause the color to fade from bright green to brown.
For more information about La Folie Restaurant visit www.lafolie.com.