Home with Lisa Quinn Episodes
Web Exclusive: A Collector's Library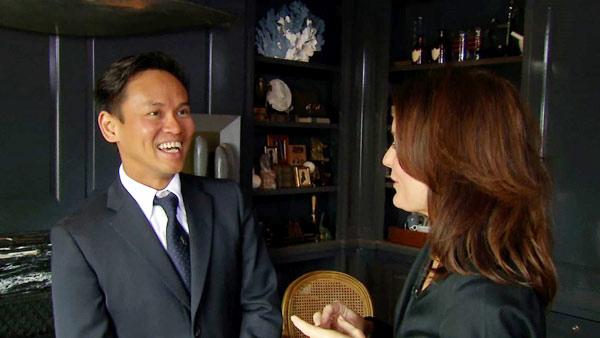 Lisa Quinn checks out a room that's both timeless and contemporary.
Design Tips from Jonathan Rachman
1. Try Reconfiguring old furniture with a new layout. For example, use the occasional chair from your office in your bedroom instead to make a sitting area. Perhaps, place an ottoman in front of your fireplace instead of by the chair.
2. Design with your collection. A home should look collected versus staged or shopped. Gather similar items and display them in a focal area.
3. Repurpose old materials in a new way: For example, mount interesting framed cake plates on the wall.
4. Refinish dated family heirlooms with a high gloss paint finish in bright colors. It will instantly update the look and give a pop of color.
5. Know when 'less is more' and when 'more truly is more.'
Jonathan Rachman brings an international story to his firm. Born in Sumatra, he developed an appreciation for Indonesia's beauty and craftsmanship in its furniture and textiles. While living in Paris and Switzerland, Rachman traveled Europe, and became enamored with its antiques and architecture. His interiors reflect this thoughtfully elegant, global style.
For more information visit www.jonathanrachman.com.