Home with Lisa Quinn Episodes
Web Exclusive: Book Shelf Decor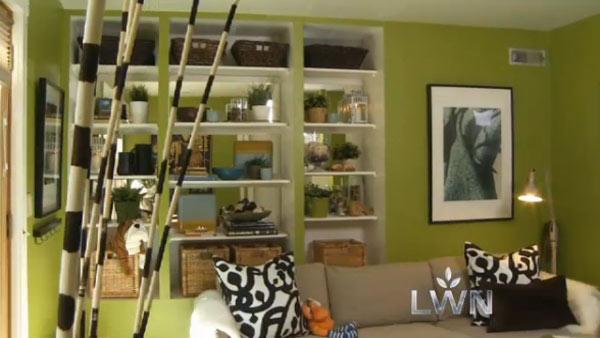 Lisa Quinn shows you ways you can dress up an old book shelf.
Lisa Quinn uses mirrors to cover the back of the book shelf. The mirrors help bring in light. The outdoors are reflected in the mirrors bringing an even more garden feel to the space. Lisa says you can also use fabric to line the back of an old shelf. Just make sure the pattern is not too busy.
TIP: Do you have patterned fabrics that might go well with the theme of your room? Use liquid starch on fabric and it'll stick to your walls just like wallpaper. Fabrics are the perfect non-permanent alternative to wallpaper, and you can change them as often as you want!