Home with Lisa Quinn Episodes
Treasure at Storage Unit Auctions?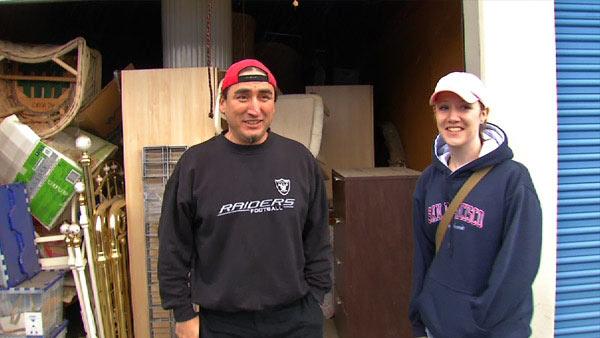 Lisa Quinn visits a storage unit auction to find out if one man's trash can really be another's treasure.
What are storage unit auctions?
In the US, most self storage companies will hold storage auctions to vacate non-paying tenants. The items inside the storage unit then go on auction. You bid on everything inside the unit & are responsible for removing it. Each site will have a different amount of units or lots to offer for auction. The auctions are open to the general public. Most bidders buy a unit with the purpose of reselling items for a profit.
How does the auction work?
Before the auction starts, the storage facility or auctioneer will have a sign in sheet and will explain the rules. Terms and conditions vary depending on the site. Usually you are bidding on the entire contents of a unit. Units are viewed from the doorway entrance of the unit. Some units are packed so tight you really can't see what is inside. The highest bidder must remove all contents of the unit within time frame given by storage company.
What can you find?
You never know. Most items are general household goods, furniture, clothing and personal records. Sometimes bidders find money, jewelry, antiques and collectibles. How can I find out where the auctions are taking place?
Usually there are notices in newspapers or websites. It's probably a good idea to call storage unit facilities in your area.
Finding Antiques:
Besides storage unit auctions and antique stores other great places to find antiques.
Estate Auctions
High-end Auction Houses
Local Auction Houses
Community Auctions
Online Auctions
Rummage Sales
Flea Markets
Antique Malls
Consignment Shops