Home with Lisa Quinn Episodes
Shopping for a Playroom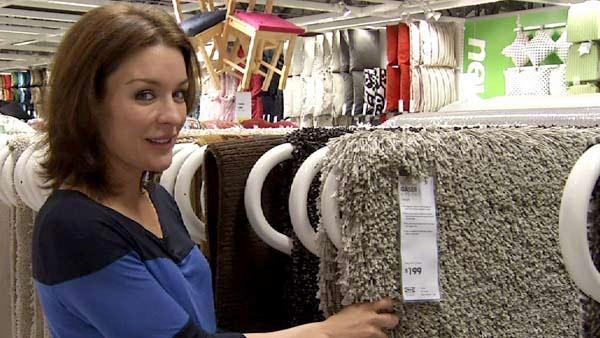 Lisa Quinn goes shopping for furniture that will turn the room into both a sophisticated garden room and a fun playroom. Watch how she transforms a boring space into a creative space for mom, dad, and baby!
In this episode, the family wanted a room that could be multifunctional as a playroom and family room. It had to be sophisticated enough to entertain guests, but also safe and fun for Alejandro. To do this, Lisa Quinn looked for a few specific things:
A large, child-proof storage space that could hold toys of any size. To hide all of Alejandro's toys, Lisa looked for a shelf with doors. She picked ones with customizable panels, so that Robin could always change the theme of the room.
A rug to cover up the dirty carpeting. Rather than breaking the bank on re-carpeting the floor, Lisa picked a soft grey rug that wouldn't get stained easily. If you also have a plush carpet that needs a cover, don't be afraid of throwing a rug on top. You can use a shaggy rug to prevent any lumps from showing through.