Home with Lisa Quinn Episodes
Shopping for a Headboard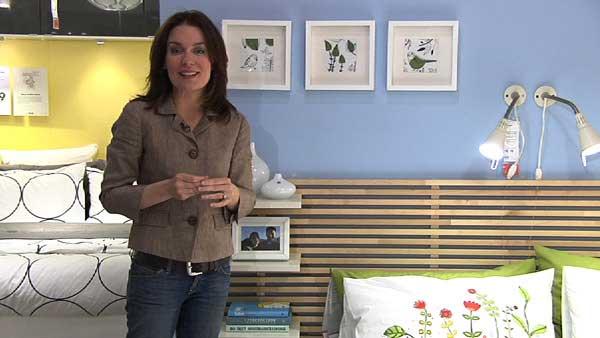 Lisa Quinn goes shopping for a new headboard, and comes up with a unique idea.
Headboard Tips:
Headboards are great pieces that can have multiple purposes and storage. Always make sure it is practical and pretty.
In this makeover Lisa used the Mandal headboard for $149.00 from IKEA.
Putting up a headboard doesn't have to be an overwhelming process. You can get the same effect using plywood or by repurposing something that you found at a salvage yard.