Home with Lisa Quinn Episodes
Room Color Challenge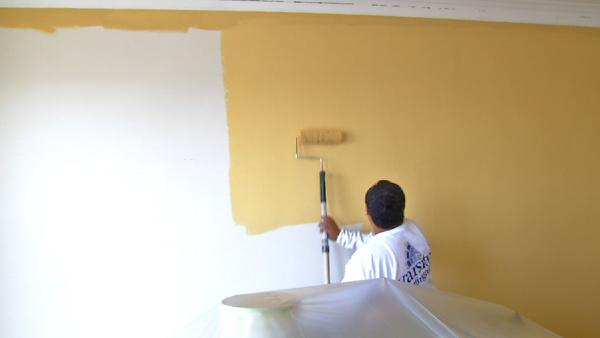 The homeowner peeks into her master bedroom when no one is looking during paint day. She doesn't like the color. What will Lisa do?
Picking Paint for your Master Bedroom:
This is the most personal space in your home. This room should make you feel good as soon as you enter it. You want the room to be relaxing, so get rid of your clutter. Also, you want the colors of the flooring, bedding, window treatments, furniture and accessories to blend well.
Tips:
Visit a paint specialist at your local paint store and ask for a complimentary palate of colors.
Pick of a few samples of paint. Place colors on the wall in your room next to each other. Make sure to look at the colors in the morning and at night.
Once you pick a color, you'll need to find a paint finish. An eggshell finish is one of the most popular paint finishes because it has a slight shine to it, but it's not overdone.
A mat or flat finish has no shine and scuffs easier, but it is the easiest to touch up. .
For more information on the crew:
Painting- Varsitypainting.com
Paint- Kellymoore.com
Furniture Assembly- Konkordassembly.com