Home with Lisa Quinn Episodes
Pairing and Serving Wine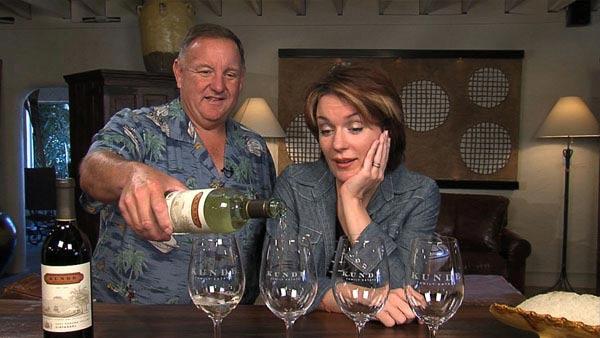 Lisa pays a visit to the Kunde Family Estates and gets a lesson on wine pairing.
Wine & Cheese
Cheese tends to make a wine taste better. Both wine and cheese are natural products, something created with care and aged to perfection. In most cases a red wine goes well with hard cheese, while white wines go well with softer cheeses.
Wine & Appetizers
Sparkling Wines Smoked salmon (brut)
White Wines Chenin Blanc goes with light chicken pieces
Red Wines Beaujolais is fresh and gentle. Try this with fresh oysters for a delicious treat. Or try it with blue cheese on crusty brown or pumpernickel bread.
Guest:
Jeff Kunde
Kunde Family Estates
http://www.kunde.com/