Home with Lisa Quinn Episodes
Meet the Design Challenge Teams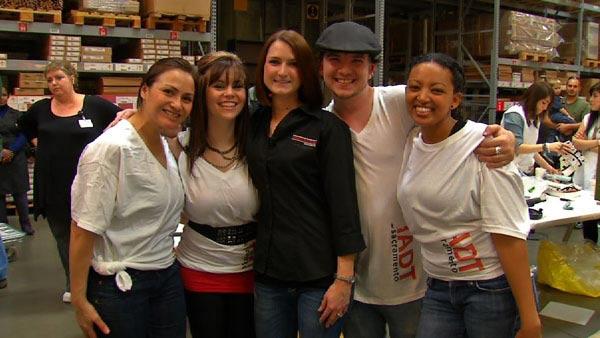 In an effort to bring local design schools together in a little friendly competition, Lisa Quinn partnered with IKEA in West Sacramento three years ago for HOME WITH LISA QUINN/IKEA Design Challenge. This third annual event brought out the best and brightest students yet.
The teams were given a small, pine, RAST side table, $150 to spend in the Market Hall area of IKEA, and 90 minutes. The goal was to turn the table into something else. It can be anything EXCEPT a table.
Finding contestants has never been a problem. We have developed close relationships with both The Art Institute and The International Academy of Design and Technology. They joke that design schools don't have football or basketball teams, so this contest is the only way to show their team spirit and compete.
Their mission is to come up with a design, find items in the store that will complete the design, and then rush back to assemble the project.
The Teams:
Team Peggy - International Academy of Design and Technology
Team Katrina - The Art Institute of California, Sacramento
Team Devon - International Academy of Design and Technology
Team Nicole - International Academy of Design and Technology
Team Lyndsie - The Art Institute of California, Sacramento
For more information: