Home with Lisa Quinn Episodes
Master Bedroom Decor Ideas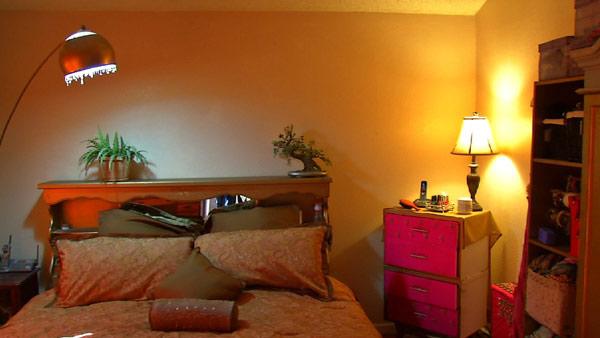 Lisa Quinn checks out a master bedroom that needs to be updated. She begins to develop her plan of action for the space.
Master Bedroom Decorating Tips:
Create consistency by picking a single color to weave throughout the room in different ways like pillows, throws and artwork.
Try adding a fun, decorative light fixture to your room, for a modern feel.
Your dresser and bed frame don't have to be made of the same materials. Mixing different wood can give your room rustic charm.
If you want to add more color to your room, try adding layers of different colored linens to your bed.
Put your favorite coffee table books on your nightstand for added interest.
Hang multiple, uniform-sized picture frames, with simple artwork, side-by-side above your bed. It's a great way to create a theme in a room without spending a fortune.
You can use low-pile area rugs to section off the bedroom into sleeping and seating areas.
Are fake plants a good idea?
Lisa Quinn talks about fake plants and whether it makes sense to use them in your home. Tips:
Make sure you keep them clean
Make sure your container is nice
You can use clay pots or wooden box to give it an old rustic charming feel
Consider using fake grass for a purposefully cheeky feel