Home with Lisa Quinn Episodes
Lisa Meets Robin and Her Family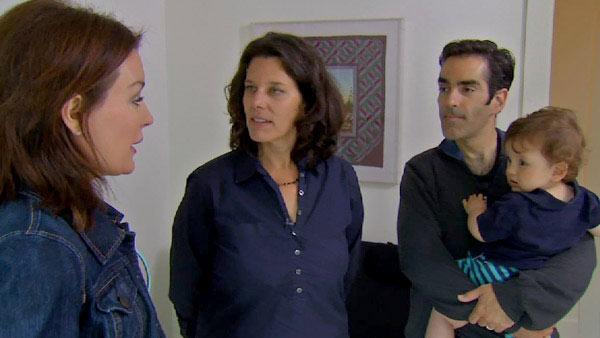 Lisa Quinn checks out a dull, lack-luster room and talks to Robin and Pascual about making it a fun and safe place for their child, Alejandro.
Have you been looking to create the perfect playroom for your kid? Playrooms are more than just spaces to store toys. They allow your child to create, play and learn!
Tips for decorating a playroom:
Use color! Many studies show that children thrive in colorful environments. It can even help them developmentally.
Playrooms are best placed close to where your family spends the most time. Every kid wants to be close to mom and dad, and it also lets you keep an eye on them.
Give your child the chance to read, play, and learn by having designated areas within the playroom for different activities. Rooms with multiple activities are more fun and exciting for kids.
Think long term. If your kid is only two, decorate a room that they will still love when they're nine. You can save a lot of time and money if you don't change the theme of the playroom during every stage of your child's life.
Don't fill up the entire room. Kids need space to play, and a lot of rug room is good, not bad!