Home with Lisa Quinn Episodes
Hunting for the Perfect Chaise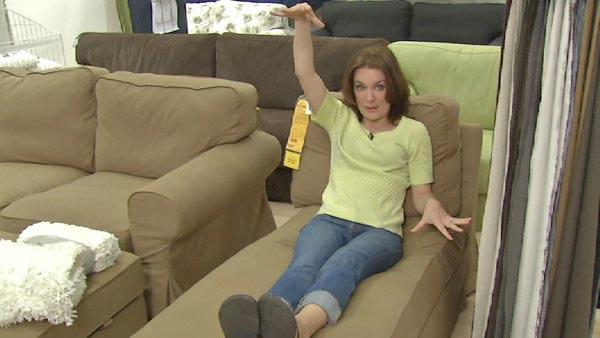 Lisa Quinn goes shopping for Kim's master bedroom. It's time to throw out her old furniture create a beautiful space with the perfect reading nook.
Kim really wanted a place to curl up with a good book and relax by her bedroom window. Rather than a traditional bench or couch, Lisa Quinn chose to go with a luxurious chaise lounge chair. Check out some of the advantages of a chaise:
Unlike a bench, chaises have back support. They're better for your posture and have comfy padding.

Many people prefer chaises over couches, because they have a more aesthetic shape, and aren't as common as a four-seat couch.

Chaises contour to the natural shape of the body and make for a perfect nap spot.

They take up less space than a couch, so you can easily bring them into smaller rooms and apartments.

They're perfect for putting in personal bedrooms, offices, and libraries.