Home with Lisa Quinn Episodes
DIY Overlays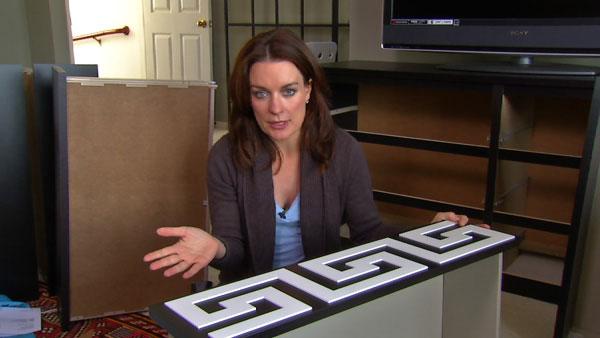 Lisa Quinn shares an easy way you can modernize a plain dresser. She also puts the new headboard in place.
DIY Overlays:
Lisa found Overlays and used them on a plain dresser.
You may want to consider painting your furniture first.
Before applying the surface must be clean and dry.
You can apply an adhesive to the back side of the overlay and press firmly.
For more information on Overlays visit myoverlays.com
For more information on the crew:
Painting- Moondancepainting.com
Paint- Kellymoore.com
Furniture Assembly- Konkordassembly.com
Furniture- IKEA.com
Junk Removal- Junk-king.com