Home with Lisa Quinn Episodes
Appraising Storage Unit Finds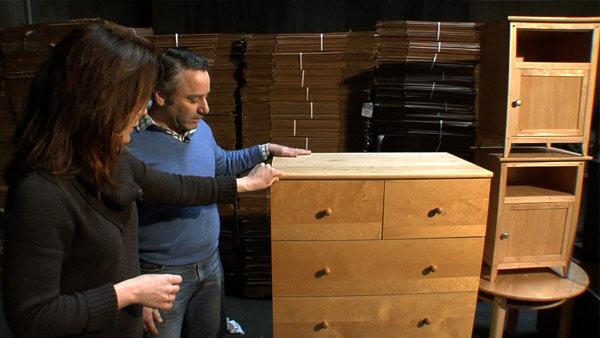 Lisa Quinn visits the winning bidder of a storage unit auction to find out if he discovered any treasures. An appraiser checks out the items and gives an estimate of how much everything is worth.
How do you find a good and qualified appraiser?
An appraisal is an antique professional's opinion of your antique. The appraiser should give you a written report with information about your antique, including its age and condition. It should also contain photos from several angles.
The report should include methods used to research your item. The appraiser should also include other items similar to yours and the price range they fall. It should also be signed by the appraiser and their personal qualifications should be listed.
You can contact an appraisal organization for certified appraisers in your area. You can try the International Society of Appraisers, the American Society of Appraisers, and the Appraisers Association of America for recommendations. Make sure your appraiser is specialized in the right area. You need them to be specialized in the field your item falls into.
Find out if they have formal training in appraising. If they own a shop, ask them how long they have been in business. If they haven't been in business for a longtime, ask if they worked for shops before.
If your item is extremely fragile, watch how they handle it. Do they use care and use gloves when appropriate. Ask how they research an item. It doesn't hurt to get more than one opinion.
Tips for visiting flea markets:
Arrive Early
Bring Cash
Be Friendly -- You could get a better deal when you bargain
Remain Calm -- Buying at a flea markets requires focus. Relax and stay on track.
Pricing can be complicated. If you are looking for something specific do your research beforehand. Know how much the same items are going for on ebay and other sites.
Bring healthy snacks and water