Home with Lisa Quinn Episodes
An Unorganized Tween's Room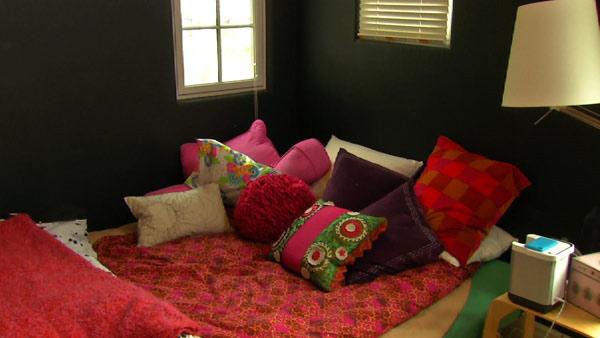 Lisa Quinn checks out a tween's room. She finds a small space with lots of problems. Can she fix it?
Keep Your Kids' Organized:
1. Keep things at their height. Storage will be used more if kids can reach it.
2. Try painting stars & a moon on your child's ceiling with glow in the dark paint. It will make them more excited to go to bed.
3. You don't always have to post your child's artwork on a corkboard. Try hanging them from strings in front of a window. Create a border in the room with their art.
4. Include multiple kinds of lighting in a kid's room. It may help inspire them to study or read.