Home with Lisa Quinn Episodes
Adding Asian accents to a Room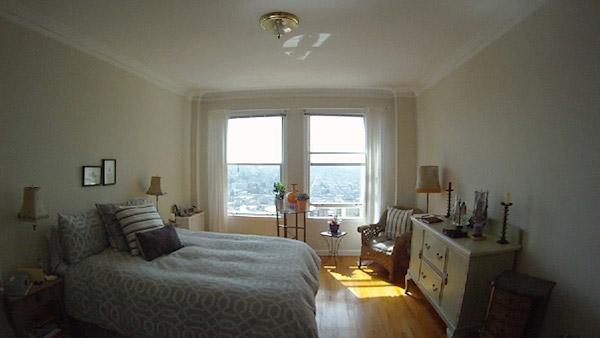 A busy San Francisco homeowner tells Lisa Quinn about a recent fantastic trip she took to Southeast Asia. She hopes Lisa can help her turn her boring master bedroom into an Asian inspired retreat.
Tips for adding Asian Flair to your space:
1. Keep it simple. Pick only one or two pieces in the room to be a focal point.
2. You can fuse together Asian accents with contemporary European looks.
3. Choose colors that will bring the room together. Many Asian designs will focus on natural color of the wood and stone contrasted with a bright colored piece of furniture or accessory.
4. Select Asian accessories. Silk lamp shades, vases etc.
5. Select art for your walls that have an Asian theme. This will create an instant Asian feel to your space.
6. You can add an Asian rug with beautiful woven designs. A rug can help you pull your look together with color and theme.
7. Consider using fabrics for curtains like silk for a formal room. And, a bamboo shade is nice for a more contemporary look.