Home with Lisa Quinn Episodes
A Hodgepodge Space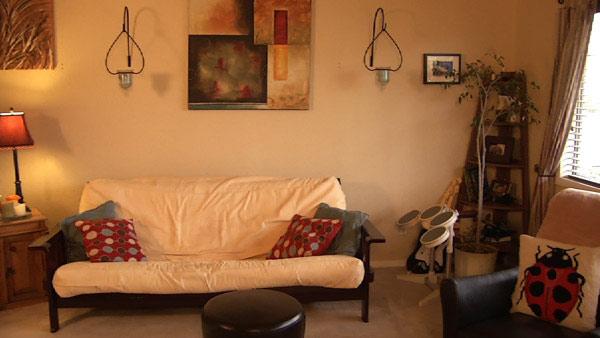 Jean's living room is nice, but the arrangement of furniture does nothing to maximize the room's assets. Lisa Quinn reveals some ideas on how she can upgrade the room.
Living Room Decor Tips:
Avoid a hodgepodge living room. Bring the room together with a color theme and an inspiration piece.
You don't have to have every chair in a room face the TV
Give a room depth by mixing textures and materials.
A bouquet of colorful flowers in a pretty vase can perk up a room.
Think versatility. A large table can be used for games, homework and entertaining guests.
Choose a living room lamp that's pretty to look at, whether it's on or off.