Recipes
Mustard Seed Coated Oven-Roasted Potatoes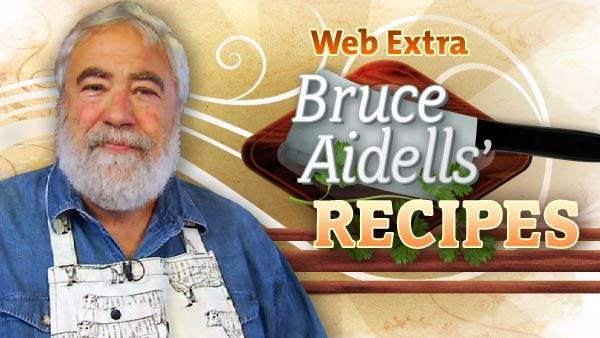 Servings: 8
Difficulty: Easy
Time:
Provided by: Bruce Aidells
2 1/2 pounds red or white boiling potatoes, scrubbed and cut into thick wedges
2 tablespoons olive oil
3 tablespoons whole grain mustard (do not use sweet mustard)
1 tablespoon beer
1 tablespoon brown mustard seed
1 tablespoon chopped fresh rosemary
1 teaspoon freshly ground black pepper
20 whole garlic cloves, unpeeled
salt and pepper, to taste
Directions
1. Preheat oven to 375 degree oven.
2. In a large bowl, toss the potatoes with the oil, mustard, beer, mustard seed, rosemary and pepper until the potatoes are nicely coated. Scrape the potatoes into a large rimmed baking sheet and scatter so the potatoes are not too crowded.
3. Roast for 25 minutes and turn over the potatoes. Roast 15 minutes more and turn again. Scatter the garlic cloves around and roast 20-30 minutes more, turning over the potatoes and garlic a few more times until the potatoes have formed a nice brown crust.
4. Cool a minute, taste a piece and add salt and more pepper, if needed.
Note: Potatoes can be made up to 2 hours ahead, kept at room temperature and then re-warmed in a 350°F oven for about 10 minutes before serving. Let guests squeeze out their own garlic from the skins.