Good Cookin' With Bruce Aidells Episodes
Tongs 101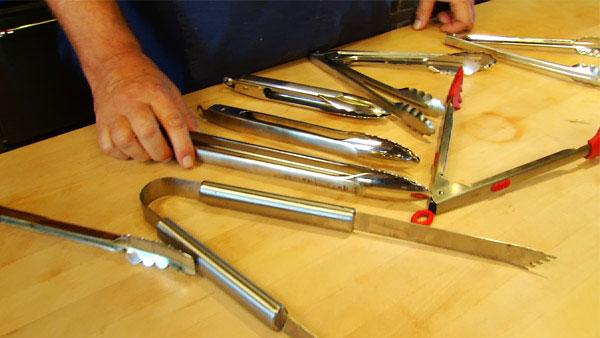 Find out which tongs you should have stocked in your kitchen.
Tongs should be strong and made with heavy enough metal so the tips don't bend. If tongs are too light weight they will not be able to lift heavy items like roasts.
You will want to have tongs of various lengths. Long ones are for reaching across a grill and shorter ones are for turning over smaller items.
Silicone on the end of a tong can help you grip items.