Good Cookin' With Bruce Aidells Episodes
Fun and Tasty Burger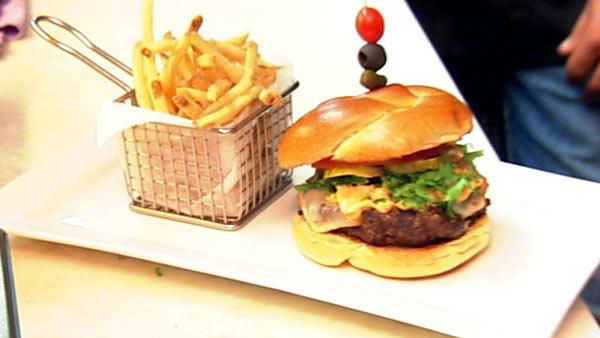 Chef Angelo DiFeo shares some tips for creating a fun and tasty burger bursting with flavor.
Burger Tips:
Buy good quality meat.
Don't push down on the meat when you cook it. It squeezes out juices.
Chill your meat before you shape it. You don't want your body heat to melt away the fat as you handle it.
The more you handle the meat, the tougher it will become. The less handing, the better.
Make sure your grill is really hot. You want the meat to have a nice color and flavor from the bbq.
Don't forget to add salt and pepper to your patties before they hit the grill.
- Have fun with your condiments!
For more information on Chef Angelo DiFeo visit
harrison.patch.com
For more information on Westchester Burger Co. visit Westchesterburger.com.