Recipes
Slow Cooker Brownies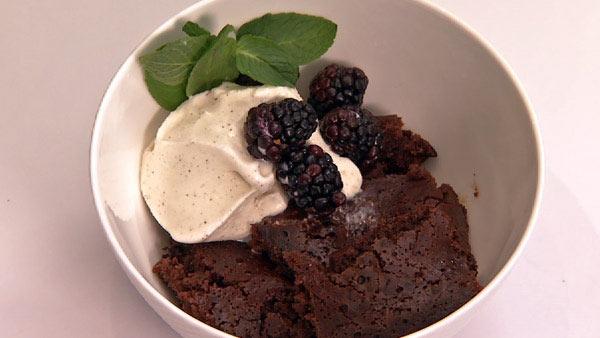 Difficulty: Easy
Time:
Provided by: Chef Ariane Duarte
2/3 cup all-purpose flour
2/3 cup sugar
1/3 cup unsweetened cocoa powder
1 teaspoon baking powder
1/4 teaspoon salt
2/3 cup fat-free evaporated milk
1/3 cup trans-free margarine, melted
1 egg, lightly beaten
1 1/2 teaspoon vanilla extract
1 cup semisweet mini chocolate chips
Directions
Coat a 4 quart slow cooker with cooking spray.
Mix flour, sugar, cocoa powder, baking powder, and salt in a bowl.
Combine milk, margarine, egg and vanilla in another bowl.
Mix in flour mixture until smooth, and then stir in chocolate chips.
Spread batter evenly in slow cooker.
Cover and cook on low 2 to 3 hours, or until a wooden pick inserted in center comes out clean.
Let cool, uncovered, 15 minutes.
Remove insert from cooker and invert brownies on a rack, or let cool completely in cooker before cutting into squares.
These brownies are great served warm and a little undercooked, gooey!