Recipes
Shrimp and Sugar Snap Peas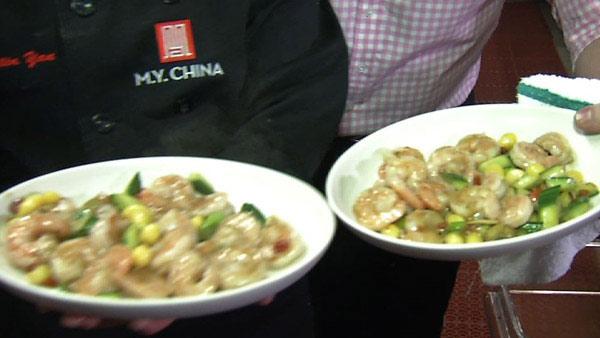 Servings: 4
Difficulty: Easy
Time:
Provided by: Yan Can Cook
2 tsp. Chinese rice wine or dry sherry
1 tsp. minced garlic
2 tsp. cornstarch
1/4 tsp. sugar
1/8 tsp. white pepper
3/4 lb. Large raw shrimp, shelled and deveined
1 tsp. vegetable oil
1/2 onion, thinly sliced
2 cups (6 ounces) sugar snap peas, ends trimmed
3 Tbsp. chicken broth
1 tsp. cornstarch dissolved in 2 tsp. of water
1/2 tsp. sesame oil
Directions
In a medium bowl combine marinade ingredients. Add shrimp and stir to coat. Set aside for 10 minutes.
Heat a wok over high heat until hot.
Add oil, swirling to coat sides.
Add onion and sugar snap peas; cook, stirring, until sugar snap peas are tender, about 2 minutes.
Add shrimp and cook until pink, about 1 ½ minutes.
Add broth bring to a boil.
Add cornstarch solution and stir until sauce thickens.
Stir in sesame oil.
Transfer to a serving platter and serve.
(Copyrights, Yan Can Cook, Inc 2013)