Recipes
Pumpkin Ginger Cookies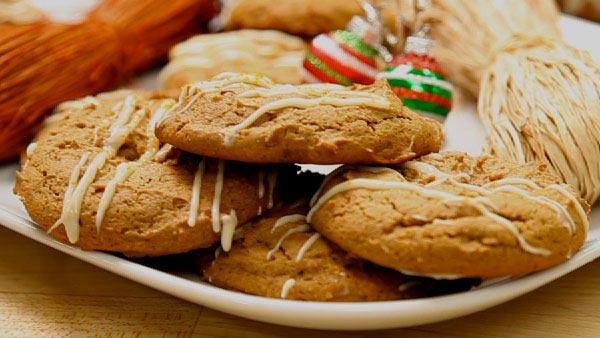 Servings: 24
Difficulty: Easy
Time:
Provided by: Dustin Anderson
1/2 cup unsalted butter, softened
1 cup sugar
1/2 cup pumpkin puree
1/4 cup molasses
1 egg
1 teaspoon vanilla + 1 teaspoons vanilla for glaze
2 1/2 cup AP flour
2 teaspoons baking soda
2 teaspoons cinnamon
1 1/2 teaspoons ground ginger
1 teaspoon ground cloves
1/2 teaspoon salt
4 ounces butter
4 ounces cream cheese
2 cups powdered sugar
Directions
1.Cream the butter and sugar together until combined.
2. Add the rest of the wet ingredients and mix just until fully mixed.
3.In another bowl, mix together the dry ingredients and add to the wet mix.
4. Chill for a minimum of 30 minutes.
5. Preheat oven to 350 degrees F.
6. Line a baking sheet with parchment paper.
7.Scoop cookies onto the baking sheet.
8. Bake for 10 minutes.
9. Remove to a cooling rack.
10. When cooled drizzle with the cream cheese glaze.
11. To make the glaze, mix all ingredients in a bowl until it is soft and fluffy.