Recipes
Potato Puree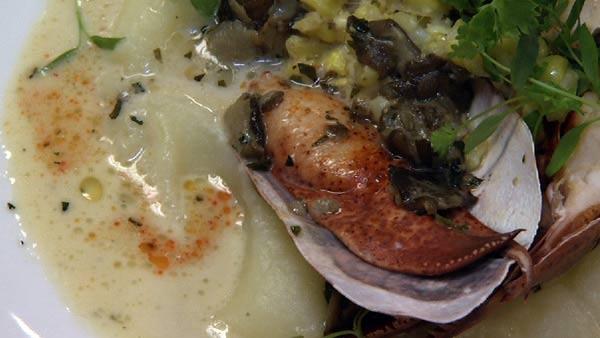 Servings: 6-8
Difficulty: Intermediate
Time:
Provided by: Chef Ryan Scott
2 lbs. Yellow-fleshed potatoes, such as Yukon Gold, unpeeled
Kosher salt to taste
1/3 cup whole milk
1 lb. Unsalted butter, cubed and chilled
white pepper and salt to taste
Directions
Boil potatoes in salted water until tender, about 25 minutes.
Drain potatoes and set aside to let cool slightly.
Bring milk to a boil in a small saucepan, careful not to burn it.
Remove from heat, cover and set aside.
Peel potatoes and put them through a food mill into a 4 qt. Saucepan set over a medium low heat.
Using a spatula, turn potatoes frequently until the consistency is drier and fluffy 2-3 minutes.
Reduce heat to low. Working in batches, stir in the butter until mixture is creamy.
Whisk in warmed milk, season with salt and white pepper.
Transfer to a warm serving bowl.