Recipes
Perfect Poached Eggs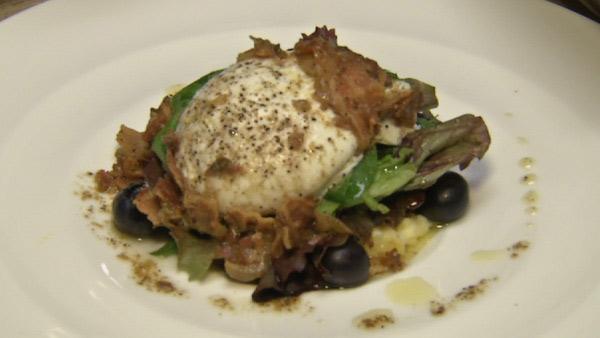 Servings: 6
Difficulty: Easy
Time:
Provided by: Chef Ryan Scott
4 eggs, room temperature (freshest eggs possible)
Water
2-4 tablespoons White Vinegar
Directions
Fill a wide shallow pan with enough water to cover the eggs, about 3" deep. Make sure your pan is wide enough and deep enough to hold all the eggs you will be poaching and won't stick to the bottom or stick together.
Break the eggs, one by one, break into a small cup or bowl. It's important to do this for two reasons, it prevents the yolks from breaking and adding bad eggs. Place the eggs so they are close to the stove.
Bring the water and vinegar to a boil and then reduce heat to 160- 180 degrees F.
To obtain the correct temperature, spin the boiling water with a spoon to cool down the water before you drop in the eggs.
Slip eggs carefully into the gently simmering water.
Don't crowd the eggs.
With a spoon gently nudge the egg whites closer to the yolks.
Immediately cover with a lid and turn off the heat.
Cook for 3 minutes for medium-firm yolk.
Remove the eggs with a slotted spoon.
Drain well before serving.
If you want to serve them later, place in an ice bath and then remove to paper towels.