Recipes
Onion and Spinach Pakoras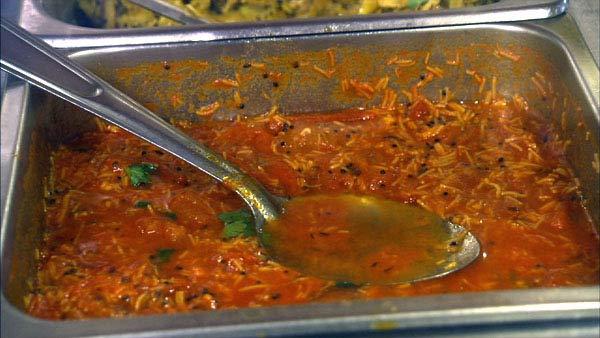 Difficulty: Easy
Time:
Provided by: Chef Ryan Scott
1 bunch spinach, finely chopped
1 white onion, finely chopped
1/4 cup chickpea flour
1 teaspoon tumeric
3 cloves garlic, minced
1 teaspoon kosher salt
1 teaspoon curry powder
Corn oil for frying
Directions
In a large bowl thoroughly mix the spinach, onion, garlic, flour, tumeric, salt and chili powder. Mixture should be sticky but able to form into fritters. Add 1 -2 tablespoons of water if needed.
Heat oil in a deep pan or wok. Make small fritters and drop into the hot oil. Fry until golden brown.
Remove and drain on paper.
Serve hot! Serve with any chili dipping sauce or chutney of your choice.