Recipes
Italian Spritz Butter Cookies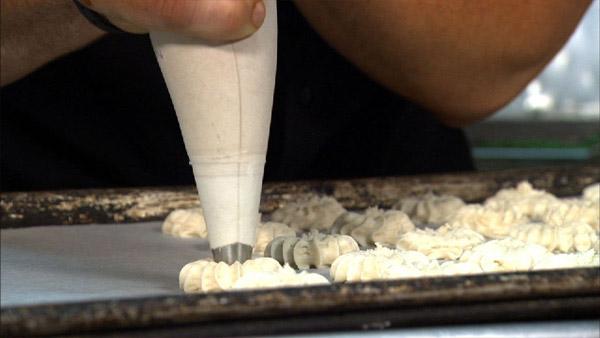 Difficulty: Easy
Time:
Provided by: Chef Ryan Scott
2 1/2 cups AP flour
1/2 teaspoon salt
1 cup butter, softened
1 1/4 cup powdered sugar
2 egg yolks
1/2 teaspoon almond extract
1 teaspoon vanilla extract
Directions
Preheat the oven to 400 degrees.
Sift together the flour and salt, set aside.
Cream together the butter and sugar. Stir in the egg yolks, almond and vanilla extract. Gradually blend in the dry ingredients.
Fill a cookie press or pastry bag with the dough.
Press the cookies about 2 inches apart onto a cookie sheet lined with parchment paper.
Decorate with colored sugar or sprinkles if desired.
You can also die the dough to make colorful cookies.
Bake for 6-8 minutes.