Recipes
Extra Sour Cherry Basil Limeade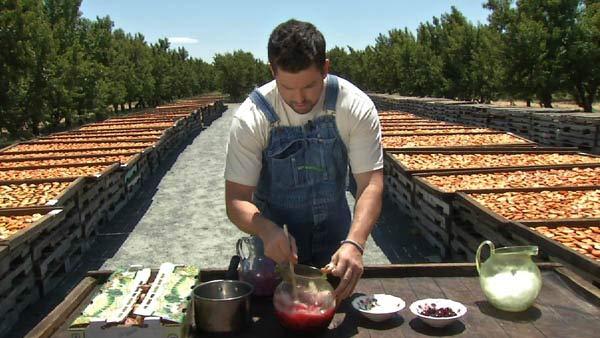 Servings: 1 Pitcher
Difficulty: Easy
Provided by: Ryan Scott
1 pound fresh Cherries, pitted (3 cups)
1 cup Granulated Sugar
1 cup Water
1 Tablespoon fresh Lemon Juice
Ice Cubes
1 1/2 cups fresh Lime Juice (from 8-10 Limes)
2 cups Sparkling Water
1/2 cup superfine Sugar
1 cup picked Basil
Garnish: Fresh sour (tart) Cherries
Fresh dried peaches
Directions
For the syrup, in a medium saucepan, simmer three cups pitted cherries, 1 cup granulated sugar, 1 cup water, and 1 tablespoon lemon juice over medium heat until cherries are broken down and juicy, and liquid is syrupy, about 30 minutes. Strain cherries and syrup through a fine sieve; discard solids and let cool completely.
Fill a large pitcher with ice cubes. Add sparkling water, lime juice, 1/2 cup superfine sugar and basil; and 1/2 cup cherry syrup; stir to combine.
Garnish with fresh cherries and dried peaches. Serve and enjoy.