Recipes
Cranberry Curd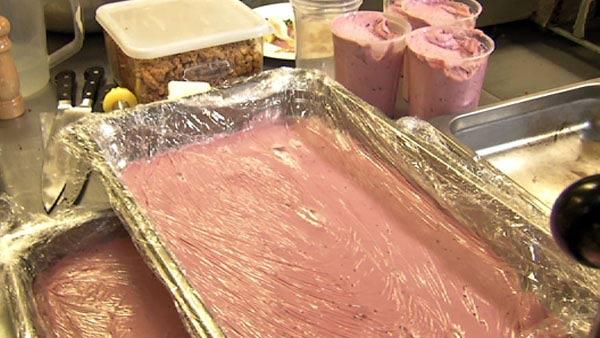 Servings: 1 cup
Difficulty: Easy
Time:
Provided by: Chef Ryan Scott
1 cup fresh cranberries
1 cup water
1 tablespoon orange zest
1 cup sugar
1/4 cup butter
1 egg
Directions
In a medium saucepan over low heat cook cranberries, water, orange zest and ½ cup sugar until cranberries are soft.
Drain liquid off cranberries and mash the remaining berries.
Lightly whisk egg and temper with a small amount of cranberry/sugar mixture.
Off the heat, stir in the butter until melted and incorporated.
Cool and refrigerate.
May be served warm or cool with the Olive Oil Cake. Click here for the recipe.