Recipes
Butternut Squash Puree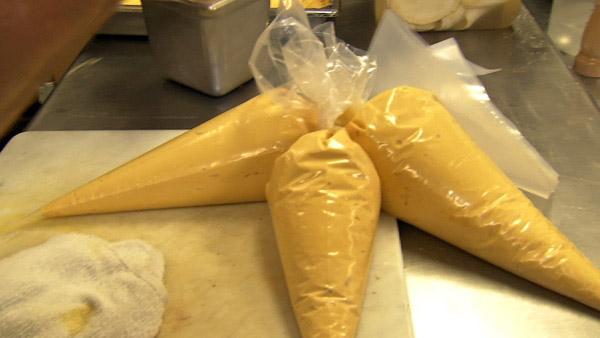 Servings: 8-10
Difficulty: Easy
Time:
Provided by: Chef Ryan Scott
2 pounds of butternut squash
2 tablespoons orange flavored olive oil
salt and pepper to taste
Zest of one orange
3 tablespoons honey
2 tablespoons butter, softened
pinch of cinnamon
Directions
Preheat oven to 350 degrees
Halve the squash and remove the seeds and strings. Rub the insides with olive oil, season with salt and pepper. Place on a roasting pan, skin side down. Bake in a preheated oven for 30-40 minutes until the squash is fork tender.
Remove the squash from the oven and let cool slightly.
Scoop out the flesh and place in a food processor. Add the orange zest, honey and butter.
Puree until smooth.
Add a pinch of cinnamon.
Pulse a few times to incorporate and then blend to desired consistency.