Recipes
Babaganoush with Grilled Japanese Eggplant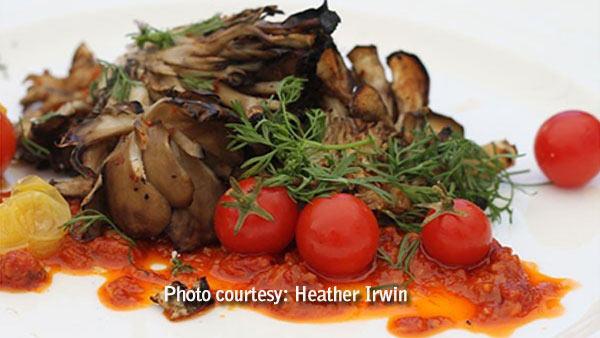 Servings: Makes approx. 2 cups
Difficulty: Medium
Time:
Provided by: Ryan Scott
2 pounds eggplant, grilled and charred
2 tablespoons tahini
2 shallots, roasted
1 teaspoon preserved lemon
1 tablespoon lemon juice
2 tablespoons extra virgin olive oil
1 clove garlic, minced
1/4 cup flat leaf basil, chopped, save some for garnish
salt and pepper
dash of tabasco
Roasted Shallots
Preserved lemon
Directions
Grill the eggplant, rotating it until the skin is completely charred, about 10 minutes.
Let the eggplant cool. Cut in half lengthwise, drain off the liquid and scoop the pulp into the food processor. Add tahini, lemon juice, lemon preserve, shallots, oil, garlic and basil. Process until mixture has coarse, choppy texture.
Season with salt and pepper and tabasco Garnish with a drizzle of olive oil and chopped basil.