Food Rush Episodes
Trendy Pub Food at Wood and Vine in Hollywood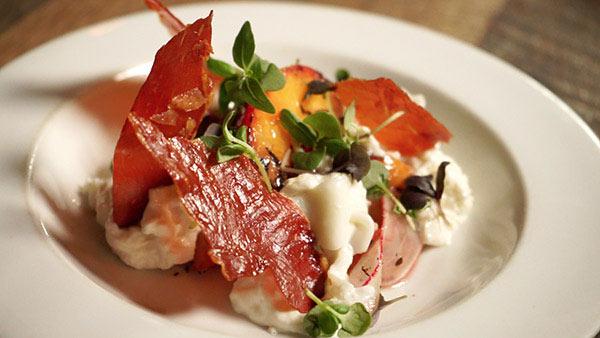 Chef Ryan Scott is eating his way across Hollywood and has landed at the well-known intersection of Hollywood and Vine. In the historic Taft Building, Wood and Vine -- a trendy pub -- entertains with its unique décor, backyard patio and delicious food.
It is a great bar to enjoy a cocktail before going to a Broadway show but what you want to get a ticket for is the food! The kitchen cranks out high-end pub food and the guy in charge is someone that Ryan went to culinary school with.
"Wood and Vine has been around for about three-and-a-half years. It is located right across from Pantages Theaters. We get a lot of the show crowd coming in to eat before and after the show," said Marc Johnson, executive chef.
Some of their signature dishes include fried chicken and waffles with sage butter and basil capellini with yolk and prosciutto.
For more information on Wood and Vine visit woodandvine.com.