Food Rush Episodes
Soda Jerks in Santa Monica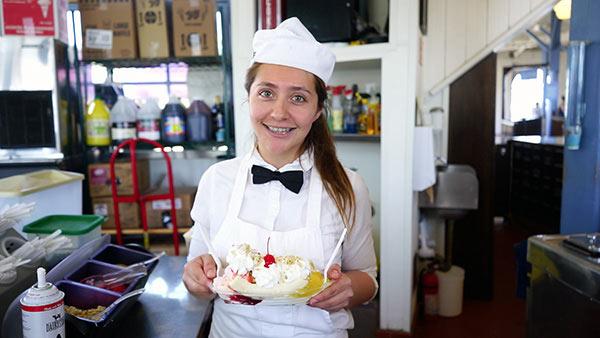 After Ryan Scott eats his way through several Santa Monica restaurants, he heads to the city's biggest landmark -- the 100-year-old Santa Monica pier -- for dessert.
Inside the iconic carousel building is Soda Jerks -- a 1920s style soda fountain shop which serves scoops and sundaes the old fashion way.
Ryan tries one of their famous drinks -- a chocolate soda. To make it they use one pump of chocolate syrup, a half of a scoop of vanilla ice cream and then slowly add the carbonated water. After they mix that together, they top it with a scoop of vanilla ice cream and whipped cream.
For more information