Food Rush Episodes
Pizza with a Fun Twist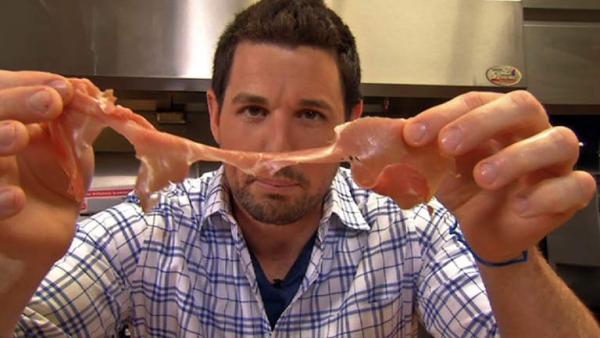 It's the grand opening day of Ryan's second "Market & Rye" restaurant, but how smoothly will everything go? Later, Ryan visits some friends at Salon Baobao and decides to surprise them with his savory homemade pizzas.
Ryan's tips on making pizzas:
Work with what you've got. Don't have dough? Use a baguette or another kind of bread. Don't have marinara sauce? Whip up your own tasty sauce. Cater the pizza to your own tastes, and don't worry about "traditional."
No matter what ingredients you use, season in layers. Add salt and pepper to your brie, and roast your fruit with seasonings. You want to taste that flavor in every bite.
Ryan's pizza recipes: