Food Rush Episodes
Opening Day of a New Restaurant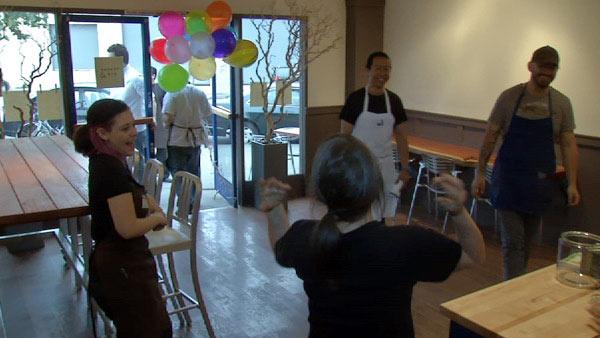 It's the opening day of Ryan Scott's new restaurant Market & Rye. He's excited for what's to come.
Ryan is preparing for the opening, supervising his catering business, and he still has to do his weekly radio segment. Ryan works out the kinks of his new place as he awaits his first customers. Will anyone show up?
The next day, Ryan heads over to his favorite salon -- Salon Baobao in San Francisco's Castro district -- where they give haircuts with a side of sass. To Ryan's dismay, the salon is planning on celebrating their fifth year anniversary with frozen pizza! Ryan plans on surprising them with a fresh homemade pizza with a unique twist.