Food Rush Episodes
Healthy Mexican Chicken and Exercising with Ali Vincent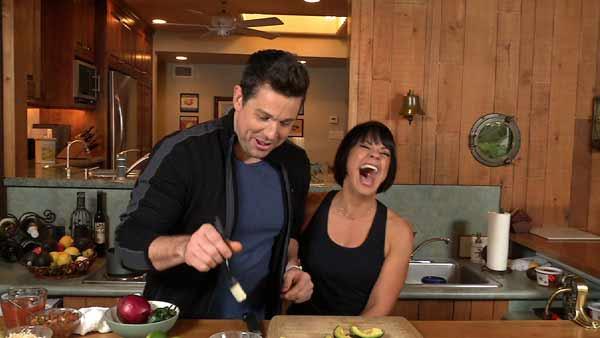 Ryan meets up with the host of the Live Well Network's Live Big with Ali Vincent. He's going to show Ali how to make a healthy Mexican Chicken dish and Ali's going to show Ryan how to fit in exercise into his busy schedule.
Ryan continues his busy week through Portland and Los Angeles.
The winner of The Biggest Loser is going to help him with ways to work out even though he's always on the go. He'd really like to shed some pounds.
He's sampling a lot of food and doing lots of cooking demonstrations, and testing recipes. He wants to know how he can fit in exercise.
Before that, Ryan makes a low-calorie Mexican dish that he thinks Ali would really enjoy.
RECIPE:
Smashed Black Beans with Roasted Poblano Peppers