Food Rush Episodes
Cha Cha Chicken in Santa Monica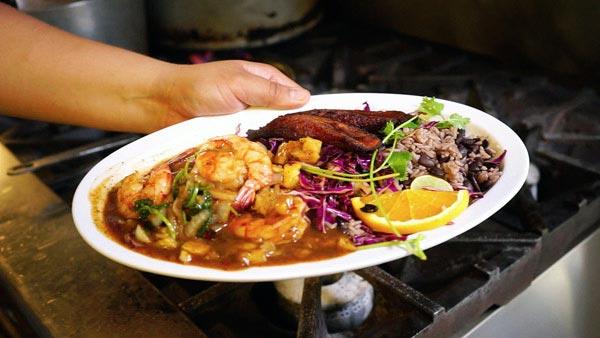 Ryan Scott is checking out the food scene in California's Santa Monica. He cruises down Ocean Avenue and finds a taste of the islands at Cha Cha Chicken. It is a relaxed local hotspot with a cool Caribbean vibe.
"He started it as an approachable restaurant catering to the everyday family. You are still getting quality gourmet food but you aren't paying an arm and a leg for it," said Ricardo Prado, owner of Cha Cha Chicken.
Ricardo describes Caribbean food as the original soul food. And, he says Cha Cha Chicken is all about Cali Caribbean causal food.
"They were working with scrapes and they were had all these beautiful fruits and they were working with spices to try and pair with it. You put it all together and it is like a party in your mouth," said Ricardo.
The menu is mostly chicken -- no surprise -- but the kitchen also cranks out meat dishes, veggie options and seafood plates. Ricardo's family has developed special sauces that are off-the-charts good.
Ricardo makes Ryan their signature jerk shrimp. The homemade sauce is made with pineapple, habanera, mango and spices.
For more information on Cha Cha Chicken visit chachachicken.com.