Recipes
Tasty Tilapia Tacos Recipe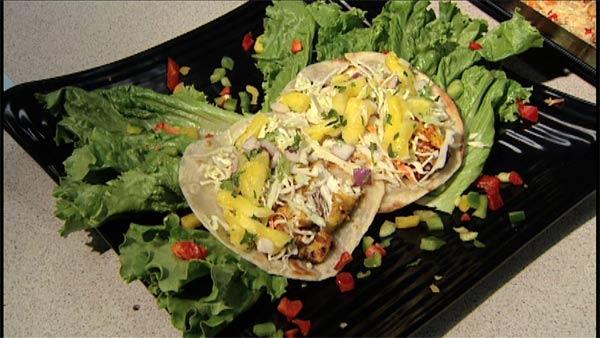 Provided by: Anna T. Ferrando
2-3 pieces of tilapia
2 tablespoons of olive oil
Cajun seasoning or blackening seasoning
Pre-made uncooked flour tortillas
coleslaw mix bag
lime juice
1 cup chopped pineapple
1/4 cup chopped onion
1/4 cup chopped cilantro
Directions
Coat the tilapia with olive oil and cover in Cajun seasoning.
Cook fish in a pan for about 2 minutes on the first side, and 3-4 minutes on the second side.
Cook the pre-made uncooked tortillas in an oiled skillet for about 30 to 40 seconds each, flipping when bubbles appear on the first side.
Add two tablespoons of lime juice to the pre-made coleslaw mix and put it in the tacos with the tilapia.
To make the quick and easy pineapple chutney, mix together pineapple, onion and cilantro and add to tacos.