Recipes
Hidden Veggies Brownies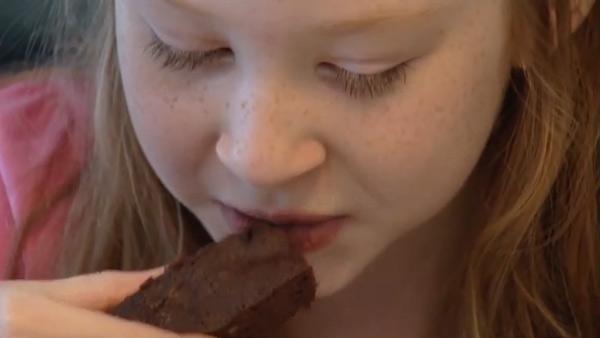 Brownie box mix
1/4 cup oil
1/4 cup applesauce
2 eggs
1/3 cup puree carrots
1/3 cup puree spinach
Directions
Nora mixes together a box of brownie mix, 1/4 cup of oil, 1/4 cup of applesauce, two eggs and 1/3 cup each of carrot and spinach puree.
"Adding spinach and carrots and applesauce really boosts the vitamins and minerals," says Nora.
After baking at 350 for 30 minutes -- these "hidden" healthy brownies are ready!