Recipes
Bone-in Pork Steaks and Glaze Recipe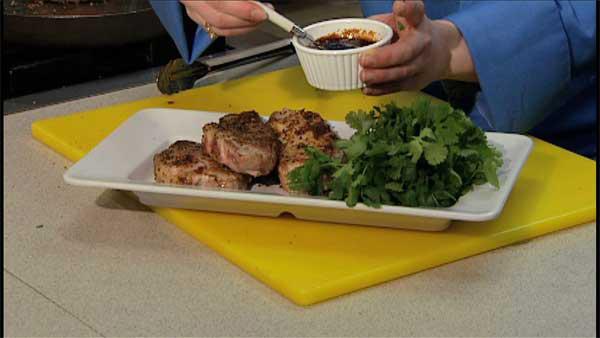 Provided by: Anna T. Ferrando
package of pork bone-in steaks
olive oil for pan
steak seasoning: mixture of salt, pepper and roasted garlic
1/4 cup brown sugar
1/4 cup soy sauce
1/4 cup sugar
1/4 cup chopped cilantro
Directions
Coat the steaks in olive oil and cover with steak seasoning.
Put on the frying pan for about 4 minutes on each side. Take the meat out of the pan when it's finished cooking.
Add in brown sugar, soy sauce, sugar and allow it to come to a boil.
Once it starts bubbling and boiling, add the cilantro. Cook for another few minutes.
Now, add back in the steak and coat it with the glaze.