Deals Episodes
Tory Johnson's Spark and Hustle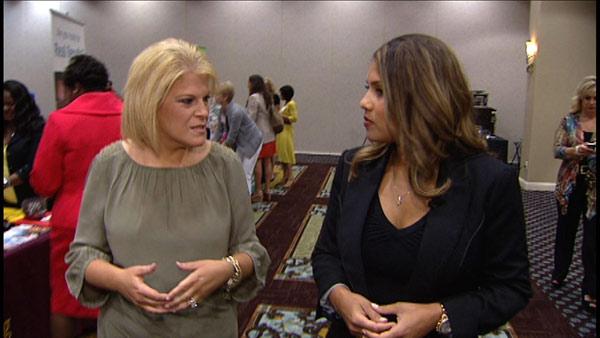 If you've watched Good Morning America, then you know Tory Johnson! But what you may not know, she not hosts the popular segment "Deals and Steals," she's also a very successful entrepreneur.
She loves sharing her story of how she went from 'pink slip' to being a multi-million dollar business owner! After being unexpectedly fired in 1999, Tory felt the only way to feel secure was to, what she says, bank on herself!
"I went and I got other PR jobs eventually, but for the next few years I had this permanent pain from a pink slip," she explains, "The worry was that someone was going to tap me on the shoulder yet again and say we don't want you anymore."
Thirteen years ago she started "Women for Hire" where she hosts both face-to-face and virtual career fairs. And, just a few years ago she launched a second company "Spark and Hustle" where she's currently travelling across the country teaching women how to start and grow a successful business.
"So we cover both sides of careers, employment and entrepreneurship and the "Spark and Hustle" side of the business is keeping me busy because so many people want to start and grow small businesses and I'm so passionate about helping people do it because it's what I did for myself," she said.
Here are a few myths Tory wants to bust!
1. You don't have to have higher education to start a business.
Tory admits she didn't even finish college.
2. You don't need tons of money to get started.
Tory started with $5,000 because she had to put a deposit on a venue in midtown Manhattan where she was going to host her first career fair. She admits it was $5,000 out of $7,000 she and her husband had to their names!
3. It doesn't take a big rolodex to get started.
Tory says when she started she was cold calling people in Human Resources For women specifically, she says don't be afraid to talk about money and don't be afraid to charge what you're worth!
For more information visit Tory's website at toryjohnson.com.
Due to the pre-recorded nature of this program, some prices may not be current. Please check your local retailer.