Deals Episodes
Tips for Making Your Own Terrariums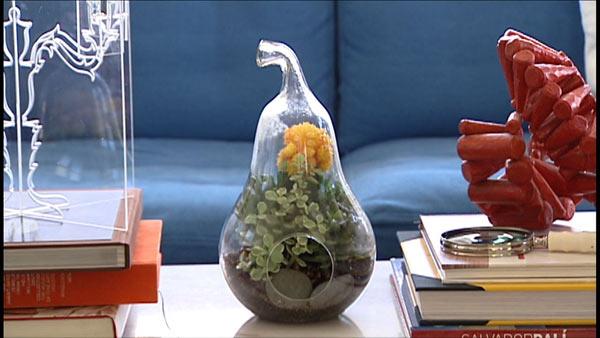 DIY terrariums are easy to make and maintain. Vernon Caldera shows you how simple it is to build your own.
"I'm originally from Nicaragua and plants are really important to us," he said. "So I wanted to find a way to bring the garden inside and terrariums are a natural way of doing that."
He says you can use pretty much any glass container.
"I'll go to the discount stores like TJ Maxx or Marshalls and they have a ton of glass selections there," he said.
And the best part, they are all succulents and cacti so they require less light than say a full sun plant and they only require about a cup of water a month.
When making terrariums you want to start with a small amount of coconut soil in the bottom
"There's two ways you can purchase it, you can get it traditionally at the nurseries in the small packets, but I actually recommend getting them at pet stores because they'll sell it to you in a large container for the same price they will sell it at the nursery," he said.
Add the plant and finish with rocks around the top. You can brush away some of the dirt on the plant to get it to fit into your container, just make sure to do it at the top of the plant to avoid damaging the roots.
Depending on the size of your container you can add multiple plants. Vernon likes to use chopsticks to help position the plants.
"I've gotten really good at handling plants with chopsticks," he said. "Your hand can be a little clumsy in getting them into the jars so sometimes you might break a leaf or harm the plant in some way getting them in there so the chopsticks are very minimal points that it touches the plants on."
Vernon recommends you buy the plants in small amounts, he says it makes them easier to put into the terrariums. "You can watch them grow over time and they will multiply and pretty soon you'll have a full glass," he said.
Here's Vernon's go-to plants:
Tiger Plant
ET's Fingers
Coral Plants
You can purchase them from $2-$5
Special thanks to Vernon Caldera. For more information visit vernoncaldera.com.
Due to the pre-recorded nature of this program, some prices may not be current. Please check your local retailer.